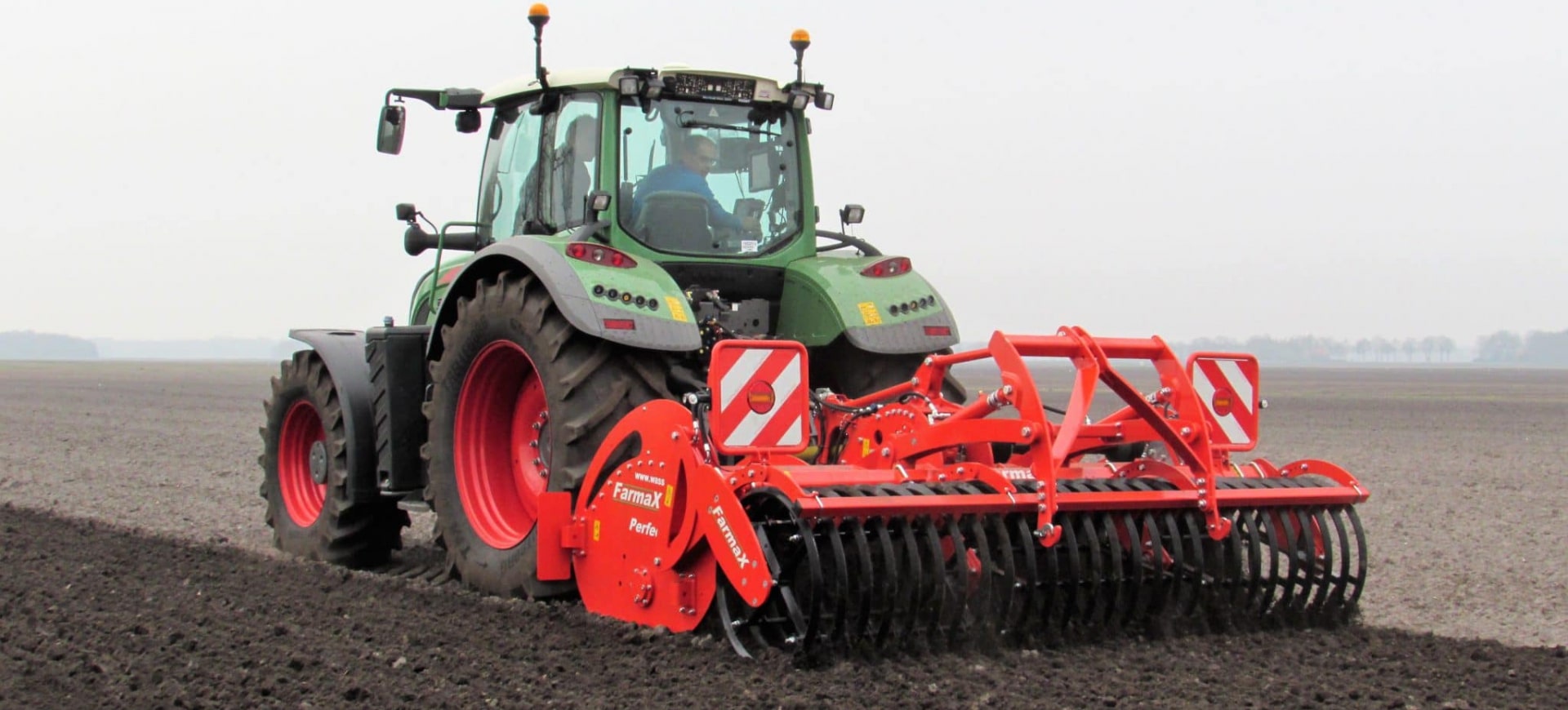 The Farmax Perfect II is a mid-range spader, ideal for medium-sized companies in agriculture and horticulture on lighter soils up to 100 hp.
This spader comes in various working widths and can easily be fitted with a hydraulically adjustable rotary harrow, rotary cultivator, ring roller, tube roller or packer roller. Regardless of the soil type, the DRP Perfect guarantees you the best bed for sowing or planting!
Spading and sowing in one operation
The DRP Perfect can be combined with a sowing machine so as to perform all the required operations in one step. The sowing machine is easily attached using a number of fixed mounting points, but you can also opt for a top-mounted lift to bring the sowing machine closer to the tractor. These combination possibilities help to save fuel.
80 to
100 HP
Min. Required HP
250 to
300 cm
Working width
45 cm/
17,72"
Max. working depth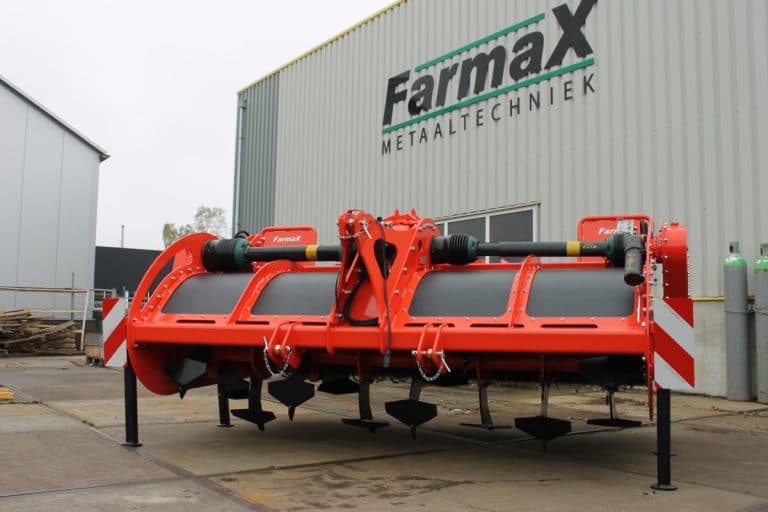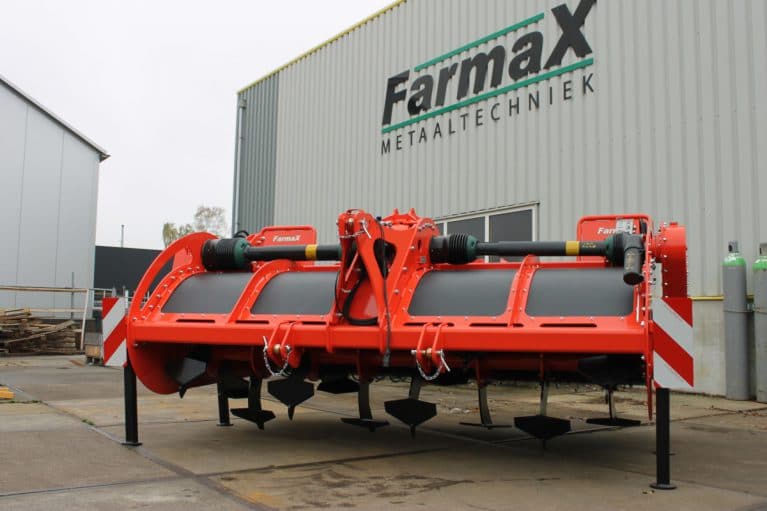 Versatile and easy to maintain
The spader is designed for perfect ease of maintenance. It also incorporates inspection hatches in the chain case for easy monitoring of the condition of the chain transmission. Thanks to the compact structure of the DRP Perfect, the machine's centre of gravity lies close to your tractor.
The PE covering prevents the machine getting blocked up. With this spader, structural damage, such as a plough pan or compaction of the subsoil, is a thing of the past. Altogether, this results in a 10-20% increase in crop yield.
Advantages of this spader
Easily combined with other machinery
High capacity
Compact, low-maintenance and user-friendly design
PE coverage to prevent blockage
Suitable for multiple soil types, from sand to light clay
Specifications
Drive to main axle (rotor): Transmission case with differential
Capacity: Up to 1.2 hectare per hour in optimum conditions
Power take-off revs: 540 r.p.m.
Tractor power: 80 to 120 HP
Farmax Roller options
In addition to spading, the essence of correct soil cultivation is also in the choice for which type of finishing treatment is chosen after spading. In order to be able to offer a suitable finishing process for the Farmax users,we offer different types of driven and non-driven rollers to create the most suitable seed or planting bed. The type of soil on which you perform your work is important when choosing an appropriate roller. In addition, you should take into account the type of successive crop that you want to grow. Some plants prefer a slightly coarser or finer seedbed.
It is best to contact your Farmax representative for appropriate advice. Do you have specific technical questions regarding a roller or would you like to have another roller behind your spading machine? Farmax would be glad to think along with you and advise you about the possibilities.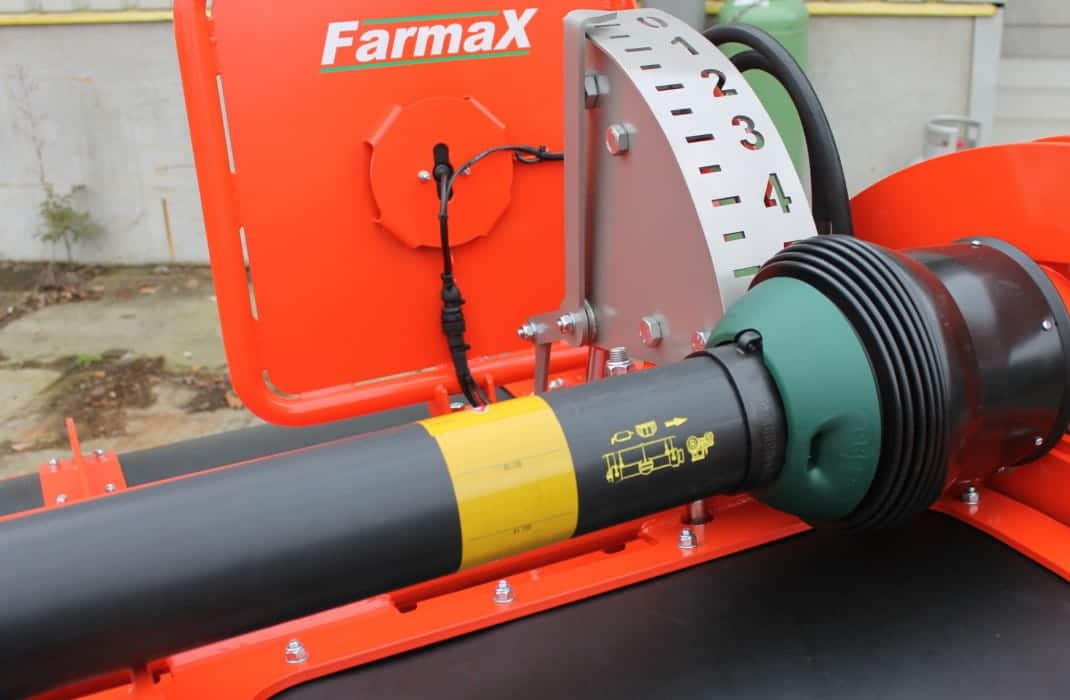 Interested in the DRP Perfect II spader? Feel free to contact us.
Download the product sheet of this spader.
Looking for spare parts for this spader? Contact us.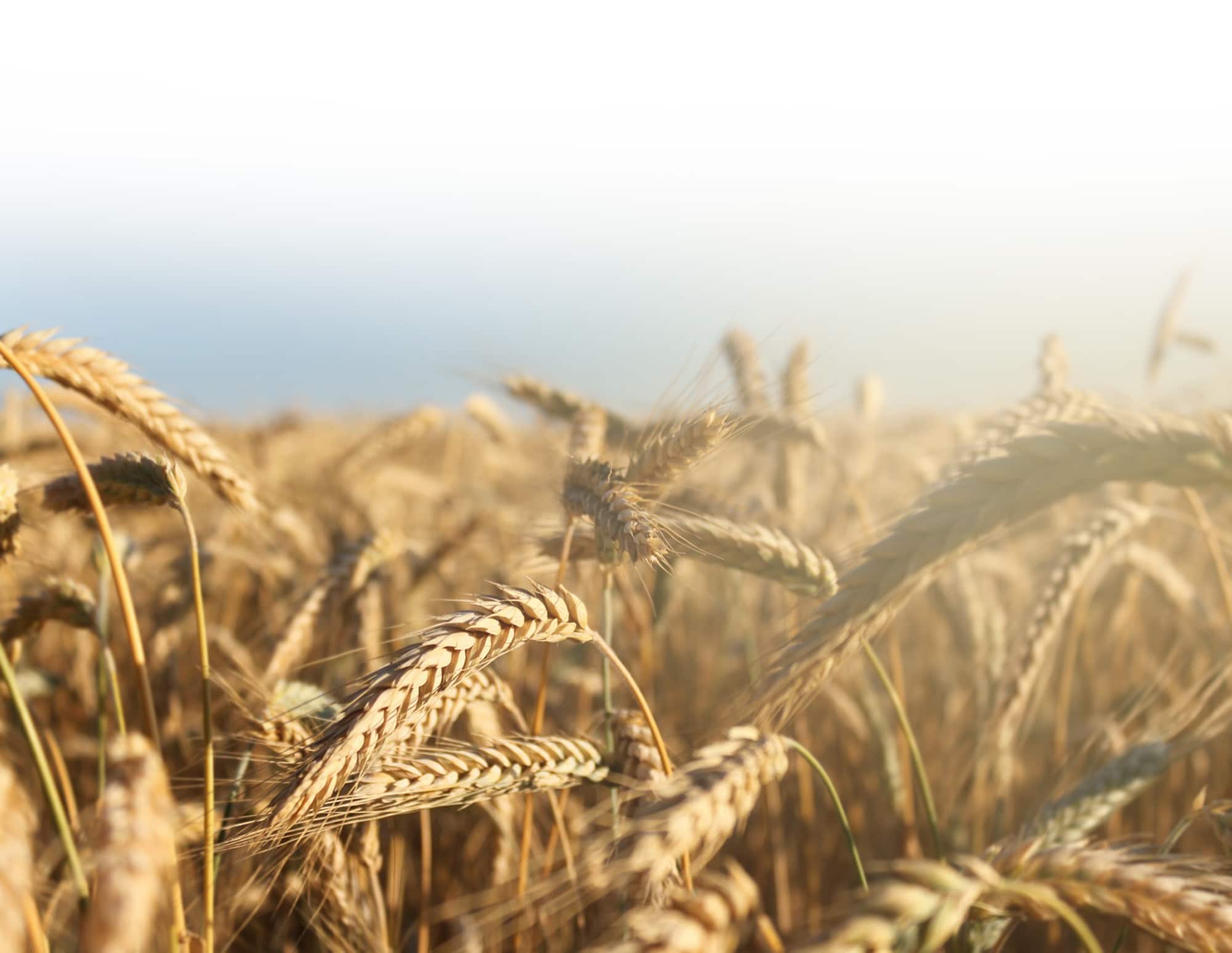 Craftsmanship
Strong
Craftsmanship
Strong
Craftsmanship
Strong