The Farmax Crumbler roller is a rotating (driven) roller that is equipped with spring-loaded teeth for crumbling clods, but also for leveling the soil. In addition, it also ensures that crop residues are pushed away in the top layer of the soil.
The rotating movement of the crumbler tines grind the top layer, resulting in an evenly fine seed bed before sowing or planting.The rotational speed of the harrow roller is slightly higher than the rotational speed of the spading rotor so that an evenly crumbled seedbed is created.
The Farmax Crumbler roller is often used on soils that naturally contain many clods and where a fine seed or seed bed is desired for the cultivation of the subsequent crop.
The crumbler roller can be adjusted variably by means of two hydraulic cylinders and can therefore be controlled independently of the spading machine. The harrow roller can easily be controlled from the tractor cab by means of the metal scale on the spader.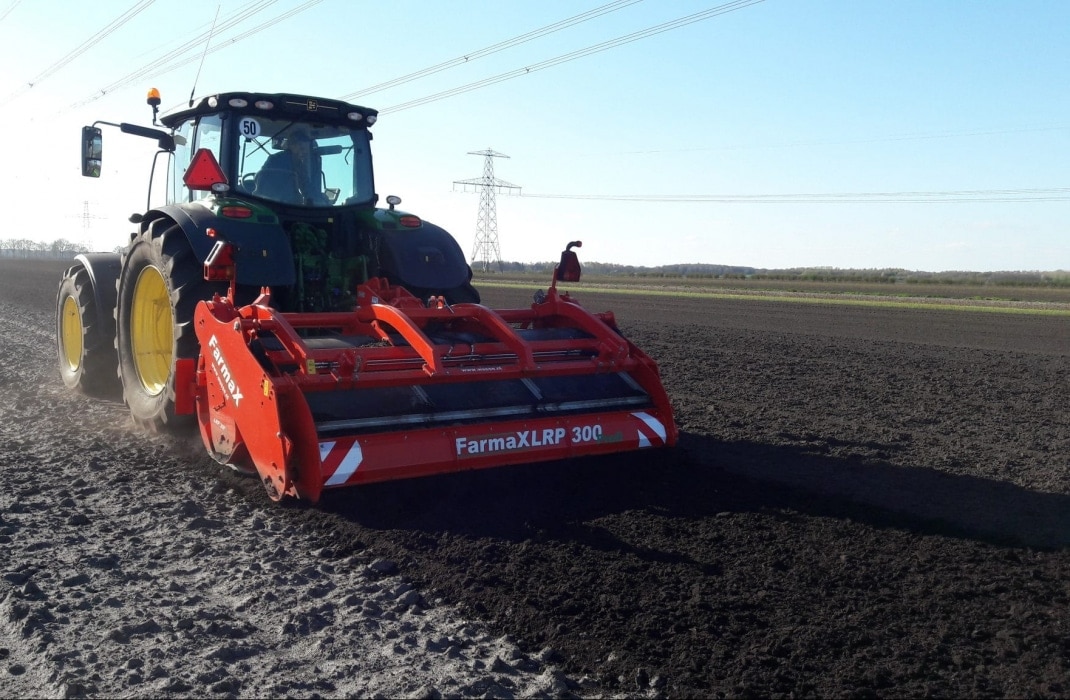 Specifications
Transmission: Yes – rotation speed depending on machine.
Kind of transmission: Chain.
Bearing: 2x roller bearing.
Width: On request.
Diameter: Type dependent.
Fitted for: SERP, ERP, SRP, DRP, Perfect II, LRP Profi & Rapide.