The Kerner roller combines the effect of the Packer roller and Ring roller in one roller.The Kerner roller has been developed for heavy to medium soils with adhesive properties.With the Kerner roller, you, as a farmer or contractor, are able to make small 'shivering patterns' in the seedbed after spading, such as with the Ring roller. Due to the dense construction of the Kerner roller, you reduce the chance that the roller will fill up,which creates negative effects in your seeding pattern.
The Kerner roller is standard equipped with scrapers, these scrapers ensure that less soil accumulates between the rings of the roller itself.
The Kerner roller is mounted on the spading machine by means of bracket bolts.This structure ensures that you can easily connect and disconnect the roller. In addition to spading machines, the Farmax Kerner roller can also be equipped with other soil t machines, ask your Farmax representative about the possibilities.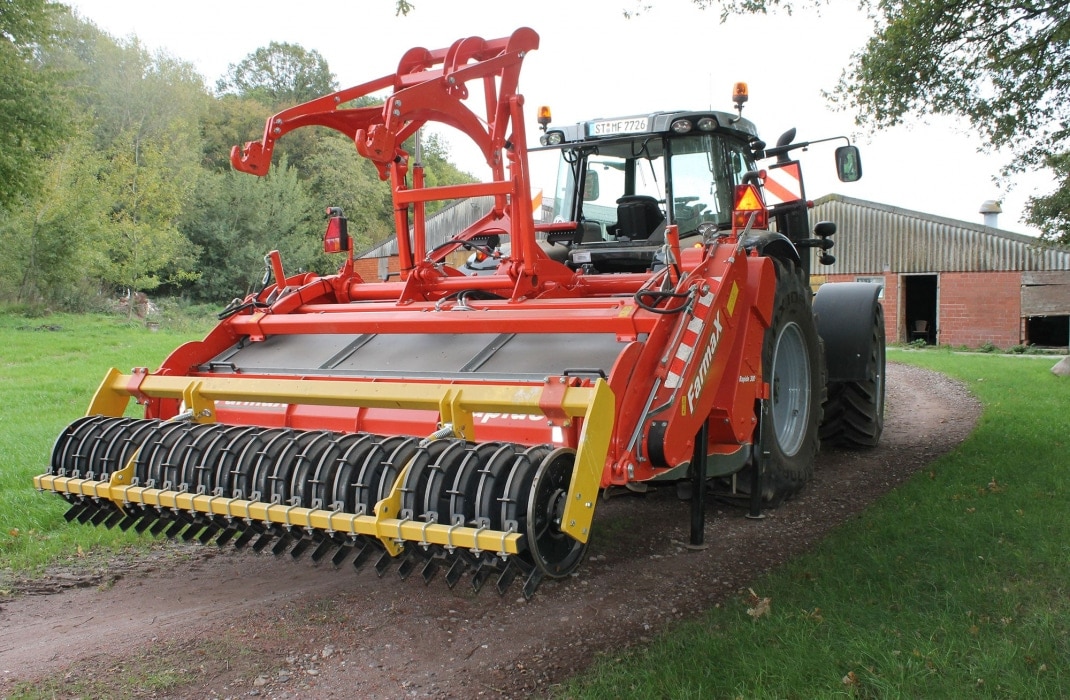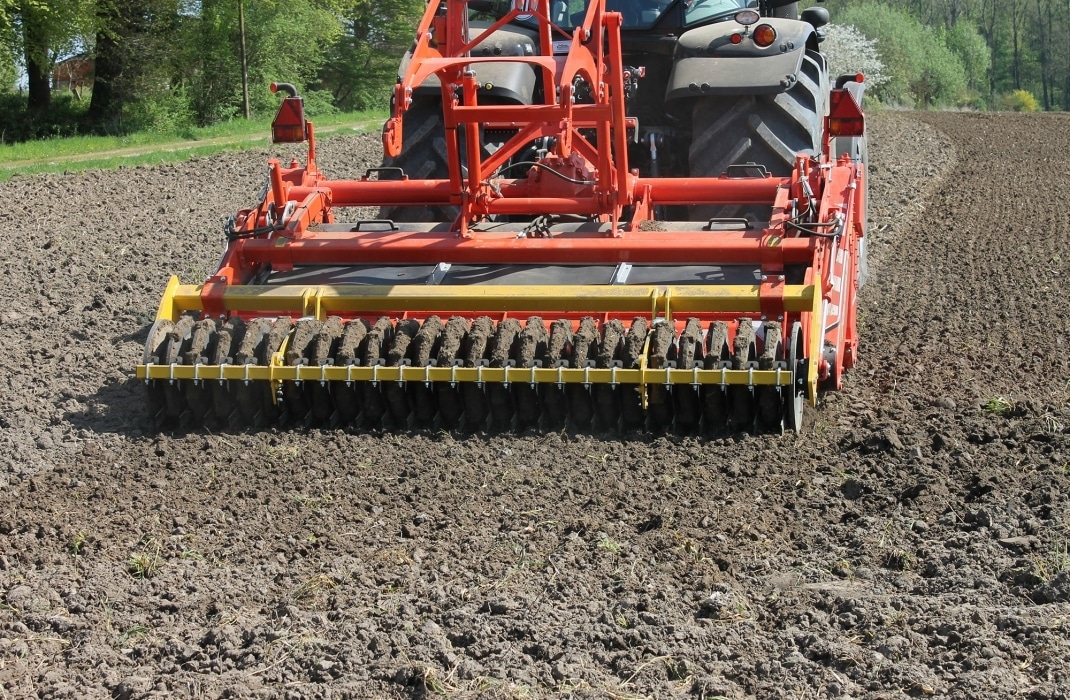 Specifications
Transmission: No.
Bearing: 2x roller bearing.
Ring diameter: 65CM (maximum).
Number of segments: 1 (3 meter working width).
Number of rings: 26 (3 meter working width).
Ring width: 60MM.
Ring distance: 127MM (centre distance).
Fitted for: DRP, Perfect II, LRP Profi & Rapide.