With heavier soils,many arable farmers and contractors prefer rollers that do not fill up quickly, an example of this is the Farmax Packer roller.This Packer roller is completely closed with massive 'fins' that press the bottom after spading. The packer roller promotes capillary action on heavy soils and keeps coarser clods in the top layer. This prevents soil slaking.
When mounting a packer roller on a Farmax spading machine, the roller is attached to the spading machine via two side plates, in order to increase robustness. The Packer roller can be hydraulically adjusted in height in the tractor cabin and is standard equipped with scrapers to reduce the risk of the roller filling up with sticky soil.
It is possible to mount this packer roller on an tillage machine other than your spading machine, this is easy achieved by means of bracket bolts. Please contact your Farmax representative to discuss the options.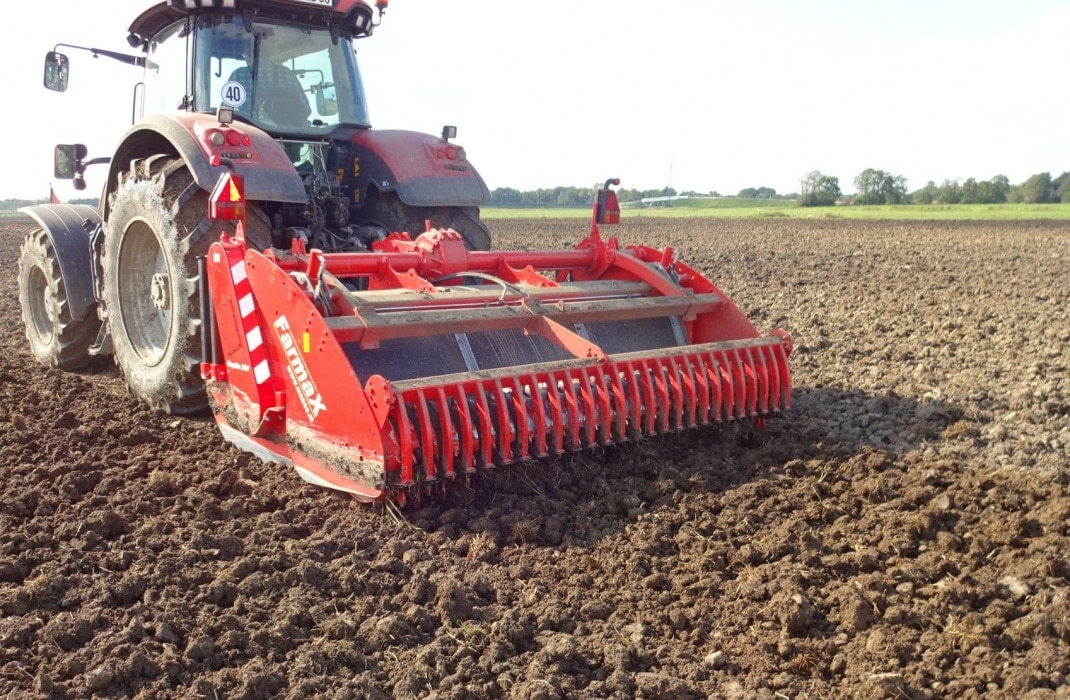 Specifications
Transmission: No.
Bearing: 2x roller bearing.
Width: On request.
Diameter: 40CM.
Number of fin rows: 27 (3 meter working width).
Fin distance: 74MM (centre distance).
Vin hight: 60MM.
Fitted for: SRP, DRP, Perfect II, LRP Profi, Rapide & 3 point hitch deep spaders.