Farmax Ring Roller Exacta
With its 299 centimeters the Farmax Ring roller Exacta is specifically built to fit within the 3 meter transport width. Due to a small adjustment of the design it is possible to fall within the 3 meter width. In addition, the outer rings rotate with the inner ring segments.The (dis)assembly of the ring roller on your machine is easy to carry out by means of bracket bolts.
As with the other Farmax Ring roller, the effect of this Ring roller Exacta is the same. It ensures an evenly pressed seedbed after tillage,whereby rainwater can be retained longer by the 'shivering pattern'.
As standard, the Farmax Ring roller Exacta is equipped with scrapers to prevent filling with crop residues and soil.The Ring roller is available in 60CM and 80CM format. Depending on the type of soil, the 80CM roller creates more bearing capacity due to a larger contact surface.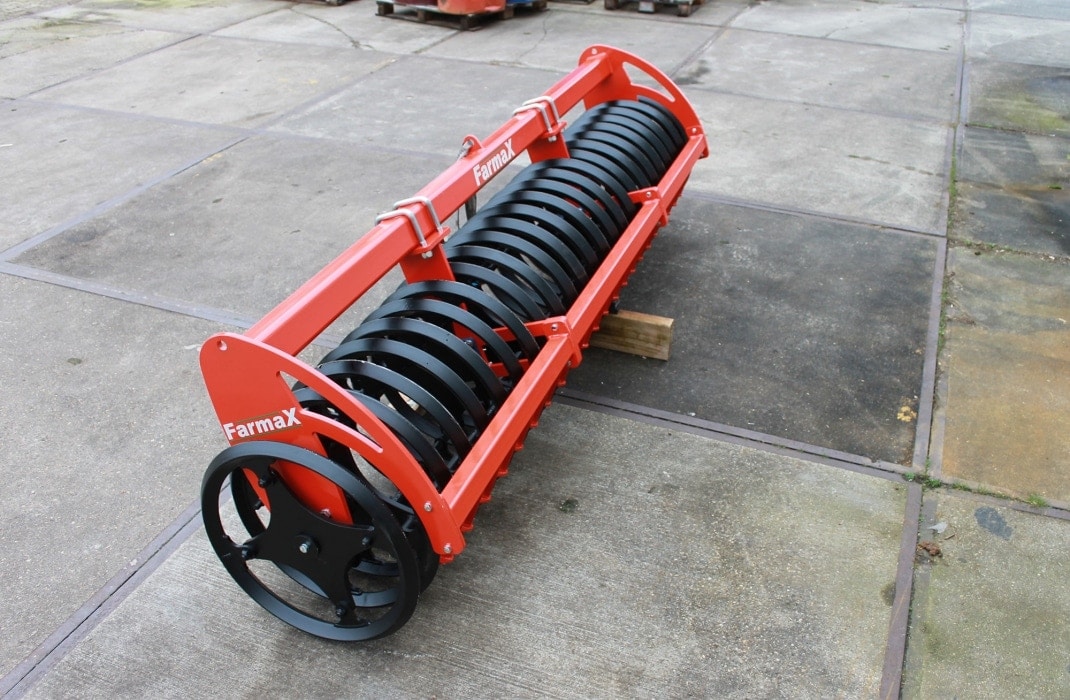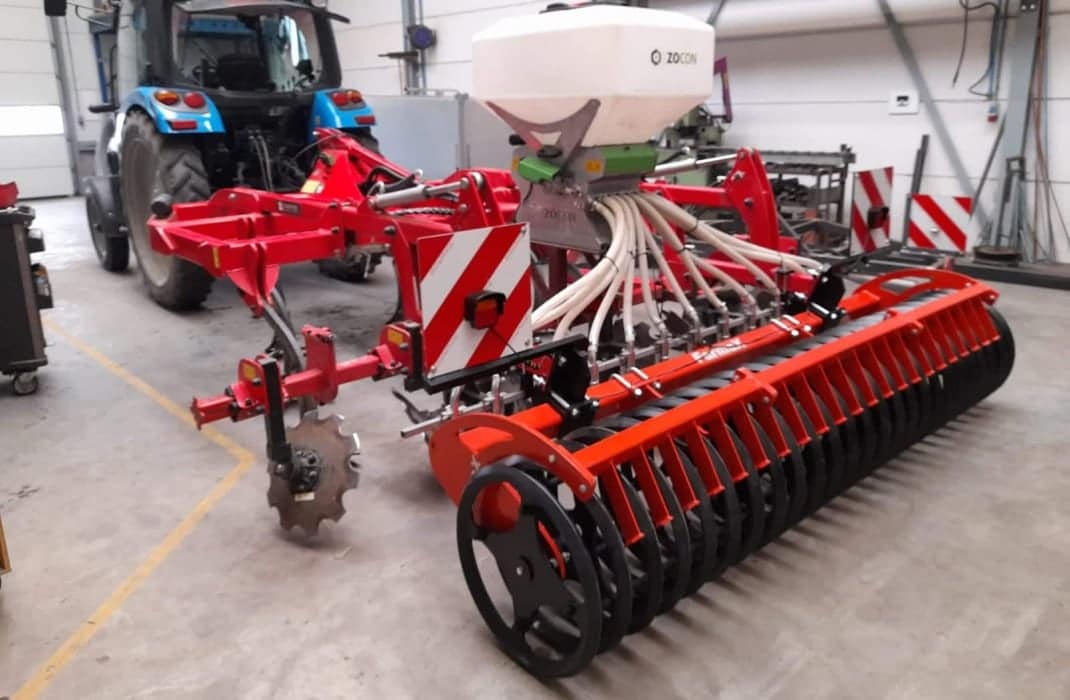 Specifications
Transmission: No.
Bearing: 6x roller bearing.
Width: 299CM (exact).
Diameter: 60cm or 80cm rings.
Number of segments: 3 (3 meter working width).
Number of rings: 25 (3 meter working width).
Ring width: 53MM.
Ring distance: 123MM (centre distance).
Fitted for: SRP, DRP, Perfect II, LRP Profi, Rapide & 3 point hitch deep spaders.