The Farmax Ring roller is a non-powered roller that can be placed behind your spader or other agricultural implement.The Ring roller is divided into three different segments with 9 rings each. This distribution prevents an overload on the threaded rods in the construction. The Ring roller is easy to assemble and disassemble due to the bracket bolts with which the roller is mounted to the machine.
The Ring roller is often used on soils where a slightly coarser seed or planting bed is desired. This usually happens on lighter soils with a higher dust sensitivity.The Ring roller recompacts the seed bed after spading, creating a 'shivering' pattern that allows water to be retained for longer.
The Farmax Ring roller is standard equipped with scrapers to prevent filling with crop residues and soil.The Ring roller is available in 60CM and 80CM format. Depending on the type of soil, the 80CM roller creates more bearing capacity due to a larger contact surface.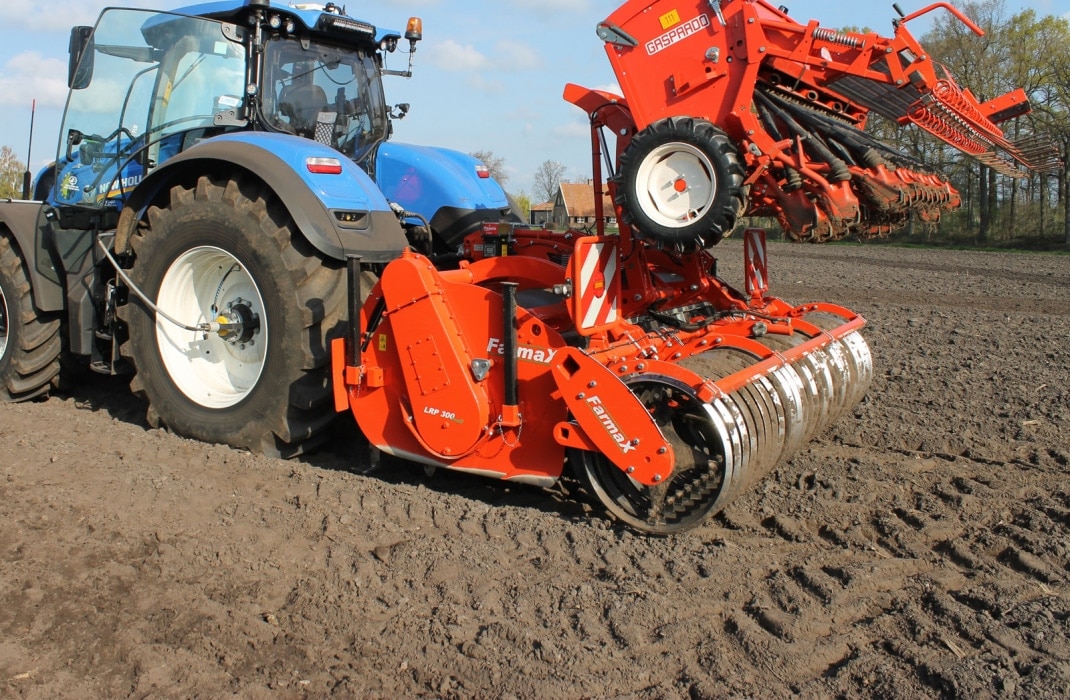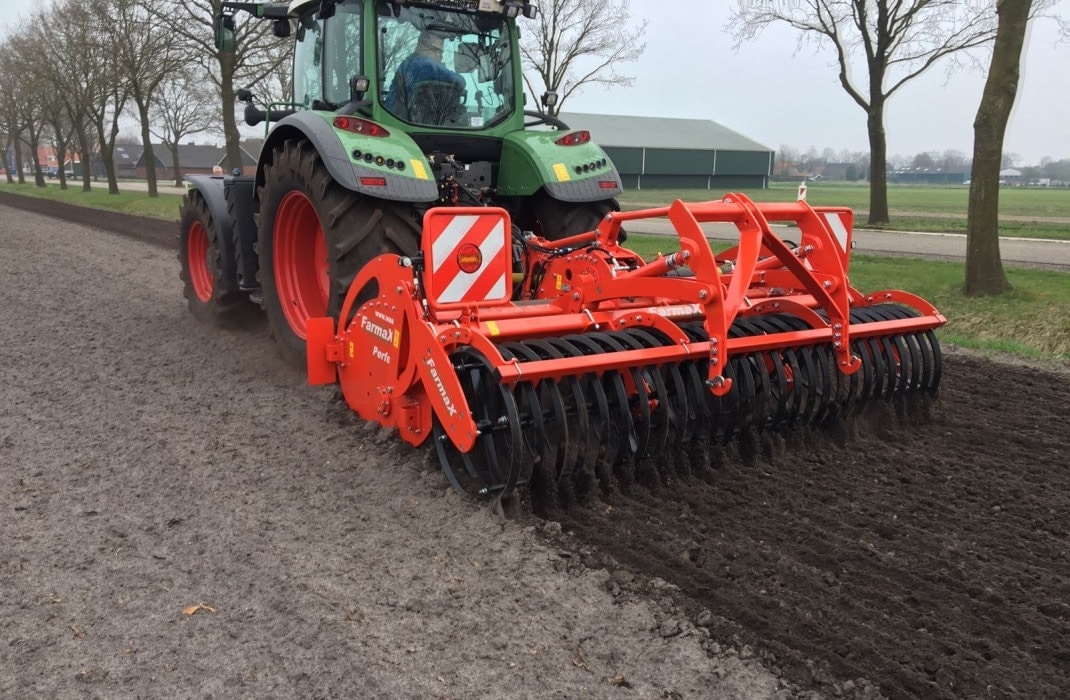 Specifications
Transmission: No.
Bearing: 6x roller bearing.
Width: On request.
Diameter: 60cm or 80cm rings.
Number of segments: 3 (3 meter working width).
Number of rings: 27 (3 meter working width).
Ring width: 53MM.
Ring distance: 123MM (centre distance).
Fitted for: SRP, DRP, Perfect II, LRP Profi, Rapide & 3 point hitch deep spaders.