For heavy soils where it is desired to reduce clods and crop residues, Farmax developed a driven rotary tiller for our spader as a solution for this.The rotary tiller reduces crop residues and clods to create a high-quality seed or planting bed. For heavy clay soil, rotary tilling after spading is often used.
The Farmax Rotary tiller (3 meters) has 96 tilling blades,with 6 blades mounted on each flange, which are arranged rotated from each other.This construction ensures that the spading machine works stably and quietly during spading and rotary tilling.
The rotary tiller is driven by a chain.The rotary tiller is placed with side plates in a fixed structure on the spading machine.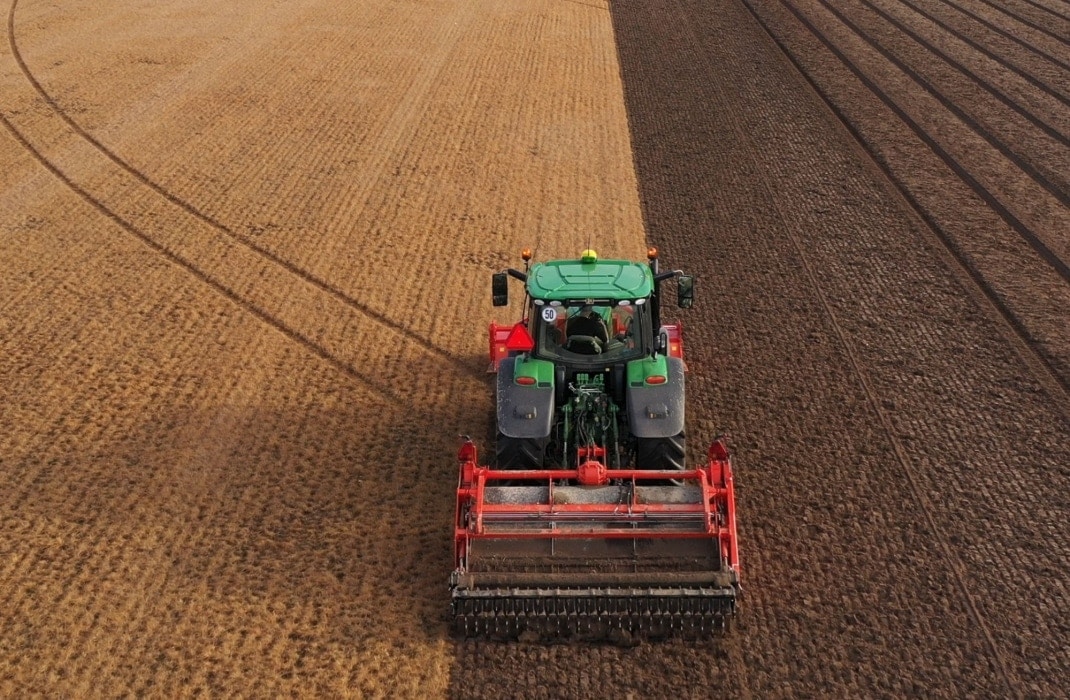 Specifications
Transmission: Yes – 150 RPM.
Kind of transmission: Chain or hydraulic.
Bearing: 2x roller bearing.
Width: On request.
Diameter: 526MM (other sizes on request).
Number of blades: 96 (3 meter working width).
Number of flanges: 16 (6 blades per flange).
Fitted for: DRP, Perfect II, LRP Profi, Rapide & 3 point hitch deep spaders.