Farmax Tire roller universal
For the heavy-duty spaders with high capacity. Farmax has equipped its Rapide-Trailed with a tire roller for an even weight distribution of the spaders over the ground. In addition to this tire roller, it can also be used as a pressure roller to reconsolidate the top layer before sowing after spading.
The tire roller was originally developed for the Rapide Trailed, but is also available for spaders that are normally carried in the three-point hitch of the tractor.
As an option you can opt for scrapers on your tire roller, these scrapers ensure that no soil or stones accumulates between the tires of the roller itself.
The tire roller is mounted on the bracket bolts on the spader. This structure ensures that you can easily connect and disconnect the roller. In addition to spading machines, the tire roller can also be equipped with other soil tillage machines, inquire with your Farmax representative about the possibilities.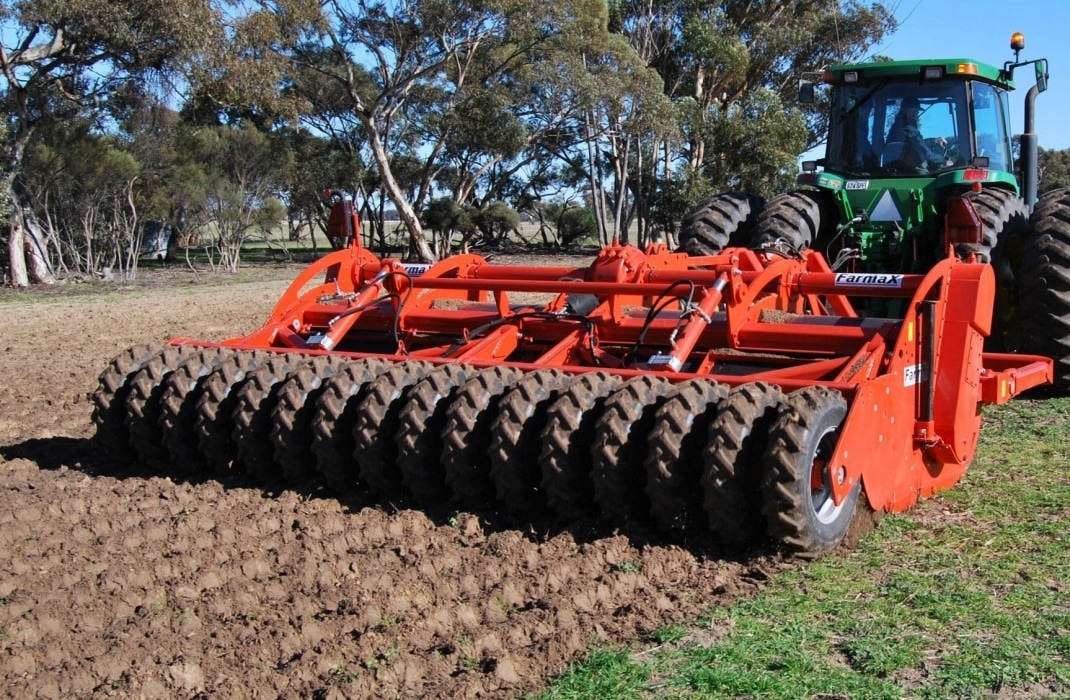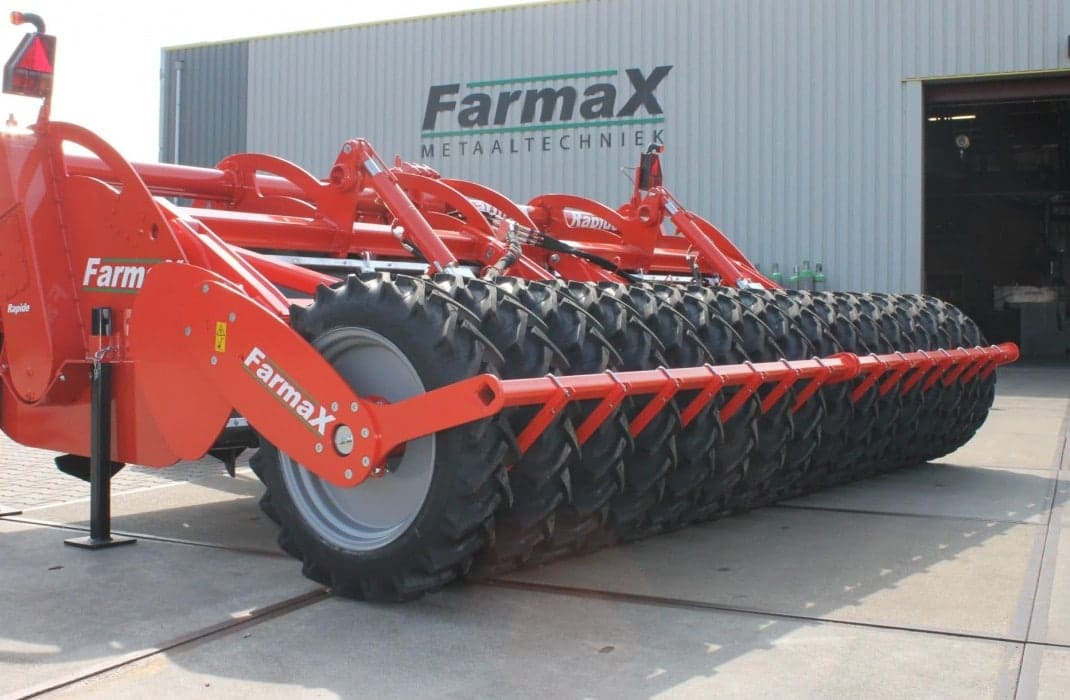 Specifications
Transmission: No.
Bearing: 4x roller bearing.
Width: On request.
Tires: 8.3-24TT 6PR.
Number wheel segments: 2.
Number of wheels: 16 (Rapide Trailed 4.5 meter), 12 tires with a 3 meter working width.
Option: Scrapers.
Fitted for: DRP, Perfect II, LRP Profi, Rapide & Rapide Trailed.