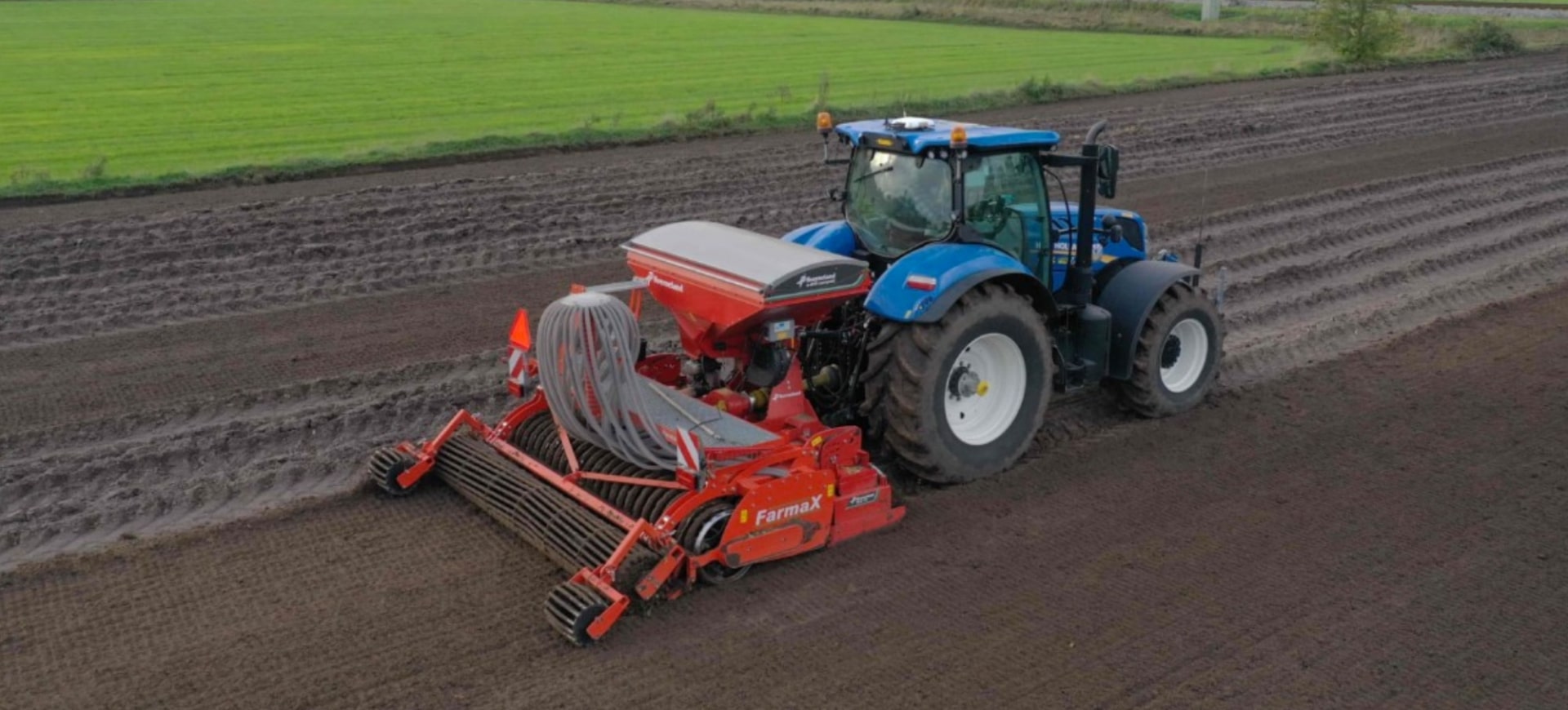 Pneumatic sowing with Ringseeder by contractor De Weer
Loonbedrijf De Weer uit Bornerbroek heeft sinds afgelopen voorjaar de Farmax Ringseeder en Kverneland rotoreg zaaicombinatie in gebruik. De combinatie bestaat uit een Ringseeder met een dubbele ringenrol die mechanisch met elkaar verbonden zijn. Voor deze ringen bevindt zich een RVS zaaibalk voor het volvelds kunnen zaaien van gewassen. De rotorkopeg is een Kverneland NG-S 101 uitvoering waarop een E-drill compact met Isobus aansluiting bevestigd zit.
'Wij waren opzoek naar een zaaicombinatie met een grote slagingskans van graszaad en met name in drogere perioden zoals het voorjaar, maar ook die een volvelds zaaibeeld achterliet, een egale aansluiting heeft op de vorige werkgang en geen gewasresten meesleept.' Zo laat Walter Wilmink van loonbedrijf De Weer weten.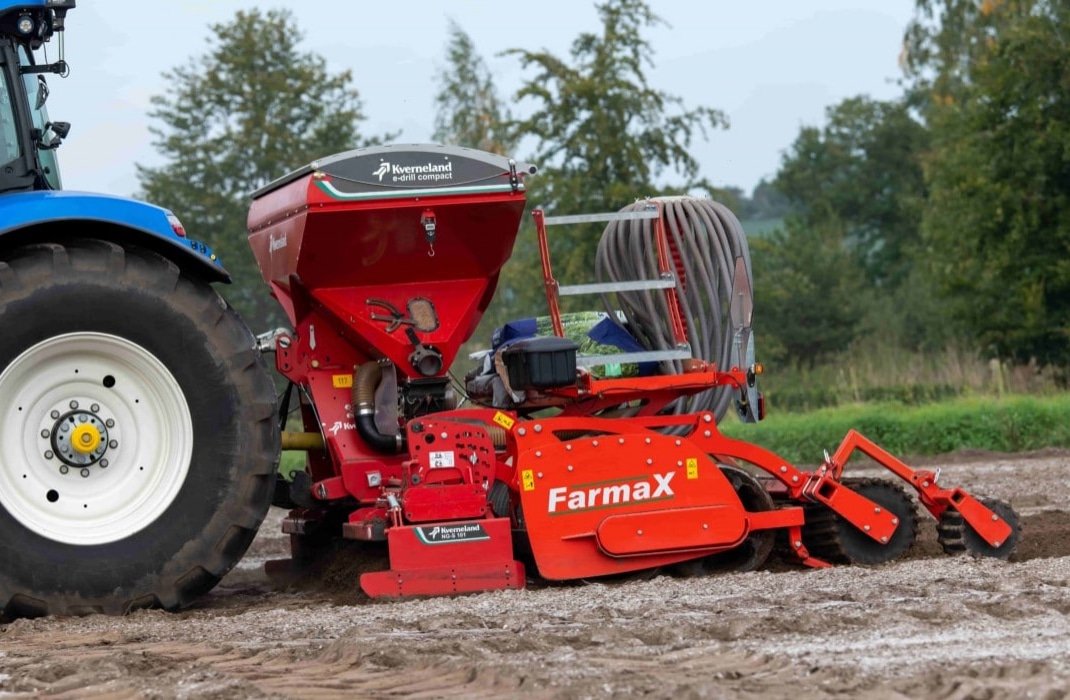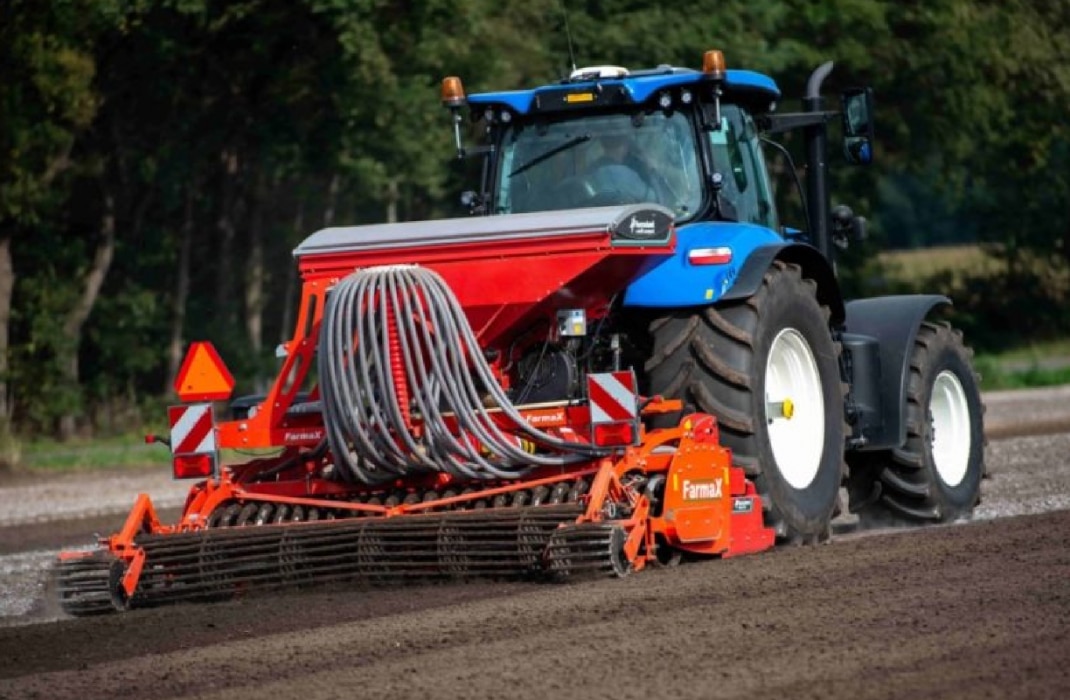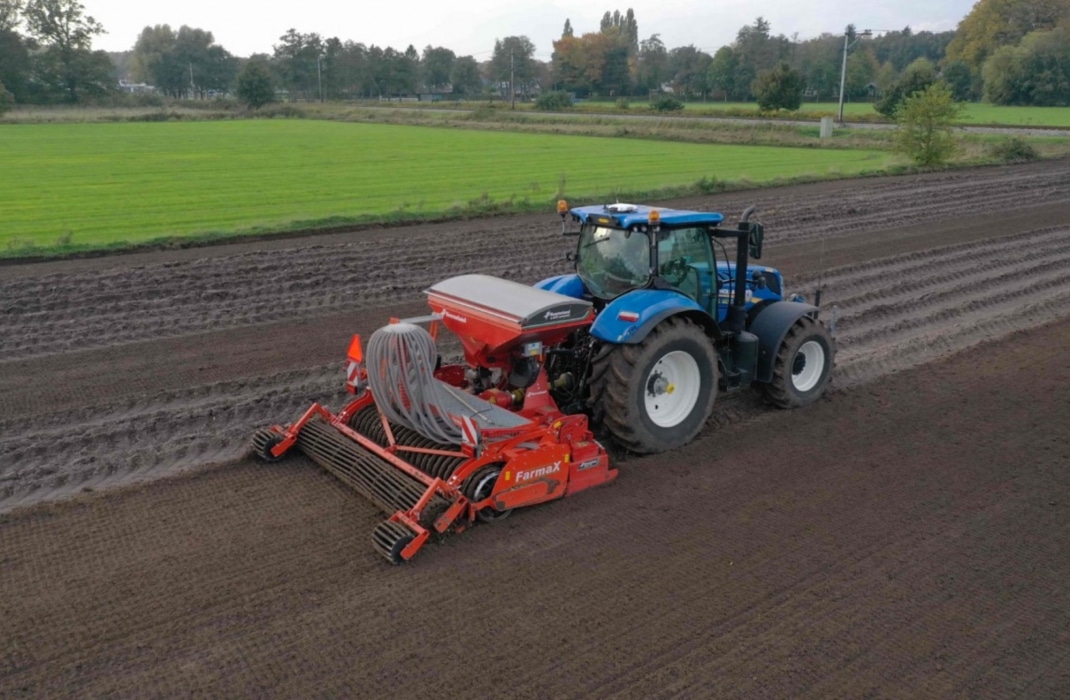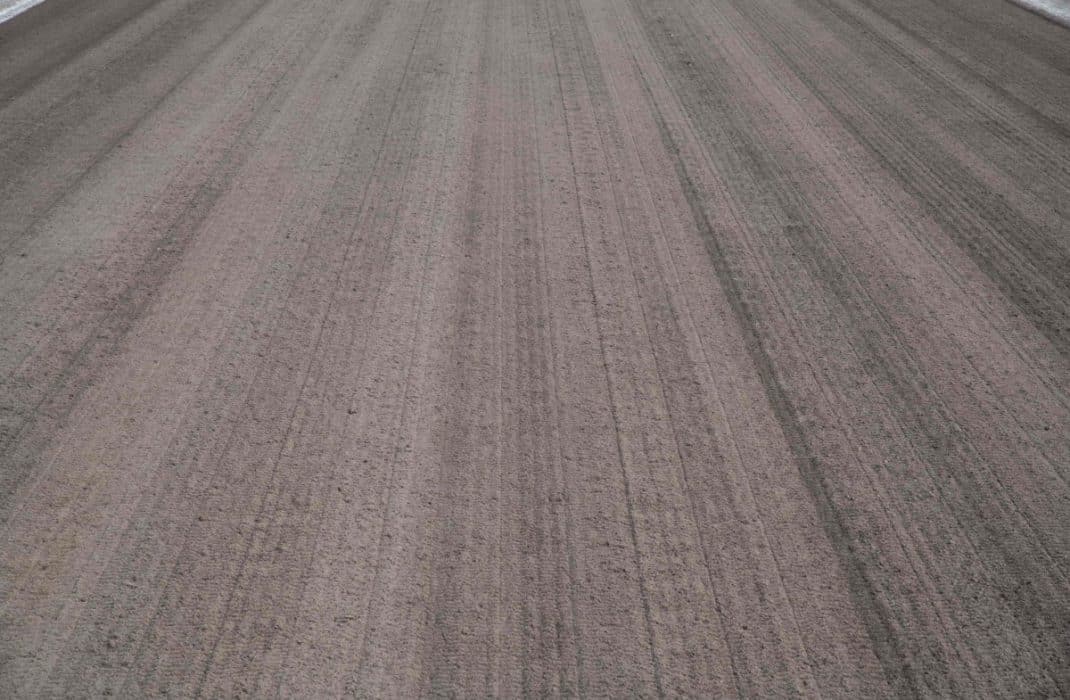 De werking
De Weer heeft gekozen voor een NG-S variant zodat zij, wanneer nodig, ook egaliserend werk kunnen uitvoeren met de rotorkopeg. Na de rotorkopeg zorgt de egalisatiebalk voor een voorverdichtend- en geëgaliseerd effect waarna de RVS zaaibalk het (gras)zaad volvelds verspreid voor de ringen. De ringen drukken het zaad in de vochtlijn zodat het goed contact maakt met vocht in de bodem. Tevens rust de machine op de dubbele ringen, wat zorgt voor een goed aangedrukt zaaibed. De dubbele ringenrol is tevens uitgevoerd met afstrijkers zodat plakkende grond niet tussen en in de ringen komt, dit voorkomt vollopen. Na de dubbele ringenrol is de Ringseeder uitgerust met een v-vormige spijlenrol die ervoor zorgt dat grovere kluitjes gebroken wordt. De Weer heeft gekozen voor kleine rollen aan de zijkant van de machine. De keuze voor deze rollen hebben zij gedaan zodat het zaaibed egaal aansluit op de werkgangen tijdens het zaaien.
'Wij hebben rijsnelheden met deze zaaicombinatie tussen de 6 en 8 kilometer per uur, dit komt neer op 1 hectare per uur voor kleine percelen en ongeveer 1.5 hectare voor grotere.' Aldus Walter.
Meer weten over de Farmax Ringseeder?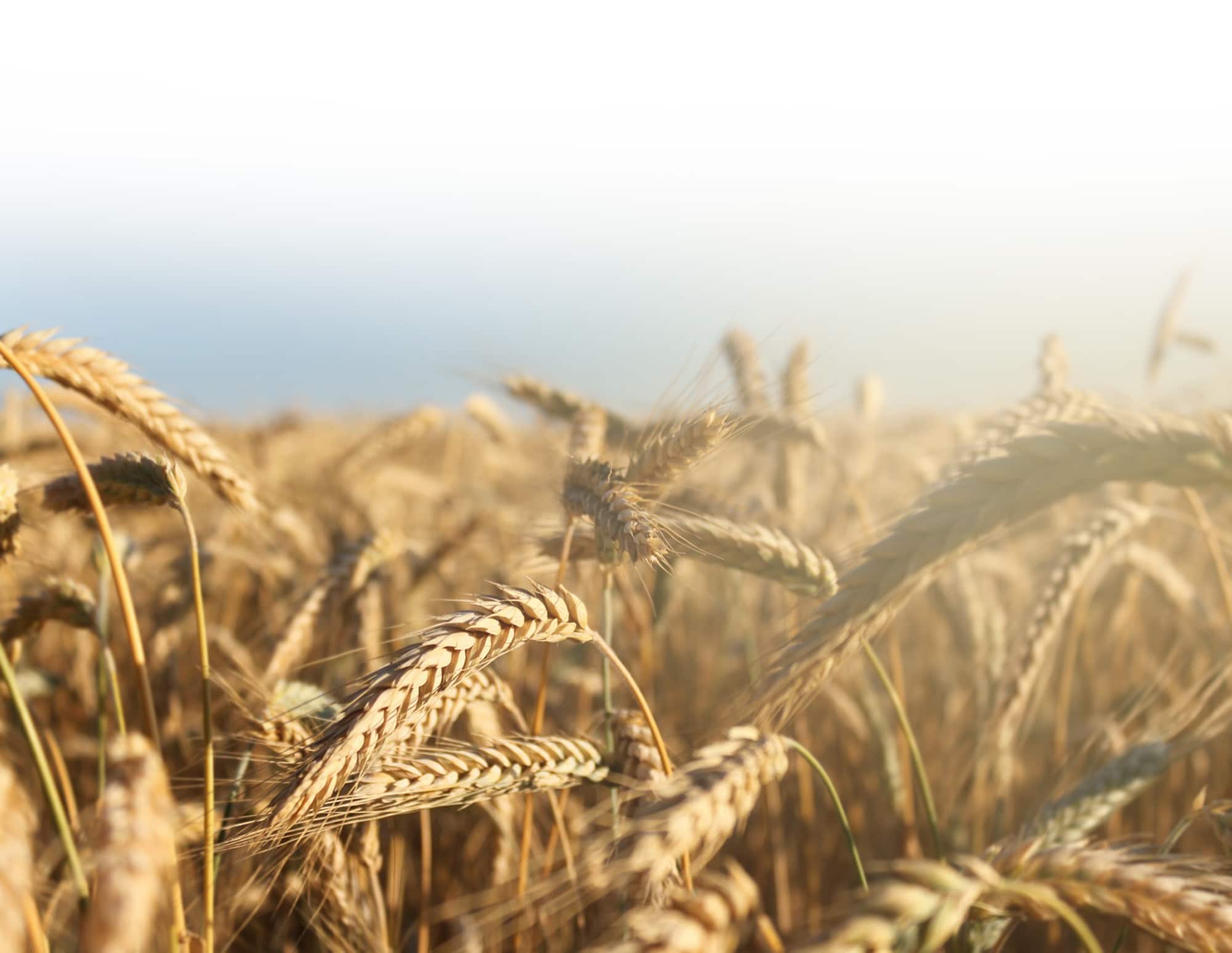 Robust
Craftsmanship
Strong
Robust
Craftsmanship
Strong
Robust
Craftsmanship
Strong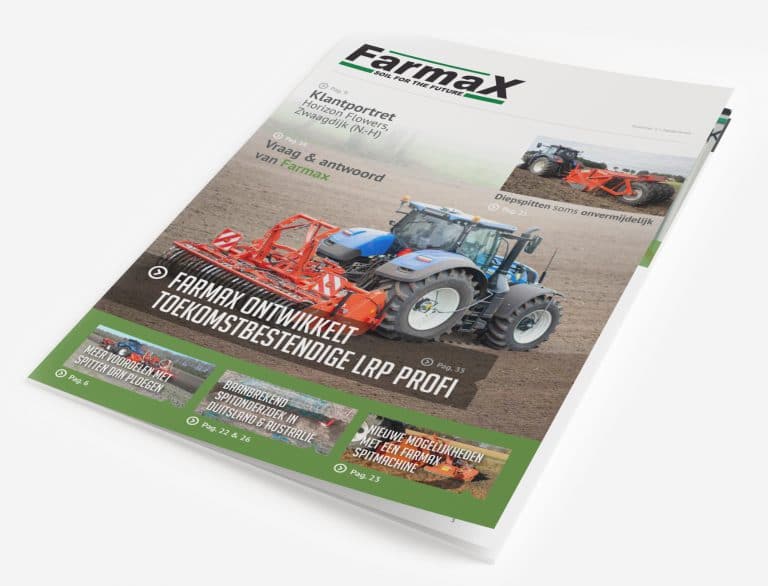 Download the
free magazine

of Farmax spaders and seeders

In this magazine, we will explain the spading method of soil preparation and state its advantages in comparison with ploughing. There will also be a brief explanation of all types of spaders and several customers share their experience with our spaders.