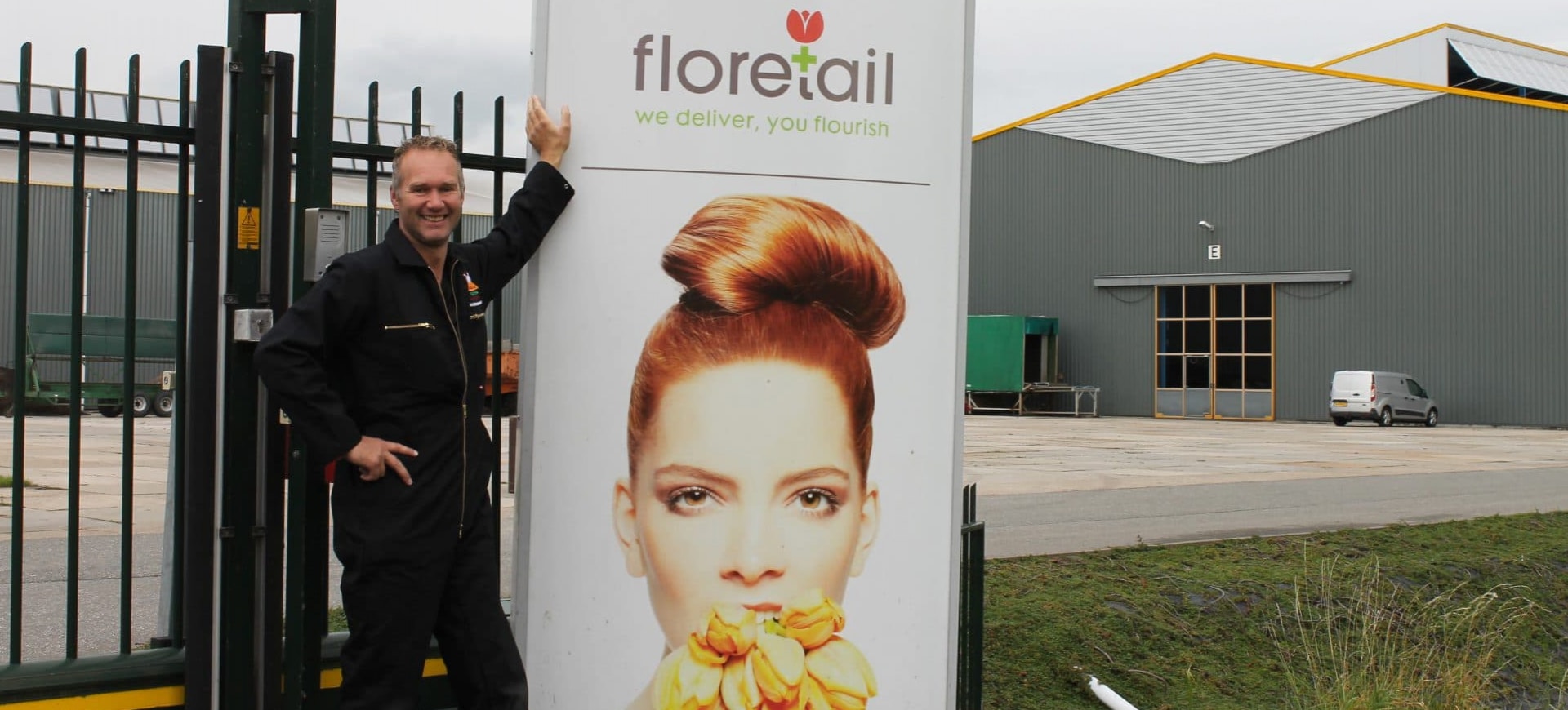 Customer portrait HorizonFlowers
A company that started cultivating tulips 75 years ago has developed into a healthy and innovative enterprise which has relied upon the quality of a Farmax spading machine for 10 years.
A family business
Horizon Flowers is a tulip nursery and forcing company located in Zwaagdijk (North Holland) and Southland (New Zealand). Since 2001, Pieter has been active within the company and has managed the nursery. The company includes other family members who work on cultivating, forcing, processing or selling the tulips. As the years went by, the family managed to expand their company to 2 locations, 250 hectares of tulip fields and 100 million tulips per year. The tulips produced by Horizon Flowers are processed internally, after which they are sold all over Europe. In total, Horizon Flowers always stocks seven colours of tulips in the forcing plant during the forcing season.
Custom design
Horizon Flowers fully manages its tulip cultivation internally. They use three Farmax LRP Profi spading machines to do so. Before the bulbs are planted, the turf is milled. After this, the broken turf is spaded using the Farmax machine. Another round of milling follows directly after spading, in order to achieve a high-quality top layer. Pieter: 'We spade and mill in a single operation, which allows us to save time and materials. We chose for Farmax because the machine is lighter, it results in a better quality of seed bed and the milling cutter works independently from the spading machine. In addition, Farmax helped us to make the machine as suitable as possible for bulb cultivation. For example, the ridging valve behind the milling cutter was adjusted, and a milling cutter was placed in front of the roller.'
A must for fellow bulb cultivators
In the past, Horizon Flowers also used a crankshaft spading machine. The advantage they recognised was that the furrow was mixed better in case of rotational spading, which resulted in a more well-aired top layer with an improved water balance. This improved water balance and more oxygen-rich soil are ideal for tulip cultivation.
The advantage of multiple soil preparation processes in a single operation was also considered a benefit, since this allows the company to save time when planting.
In addition, Farmax was found to be an easy-to-use machine, both when it comes to maintenance and use. Pieter; 'the machine is easy to operate and maintain. The only part of the spading machine we replace are the spading blades and the gearbox oil.' In ten years, Horizon Flowers only needed to replace the milling cutter chain once.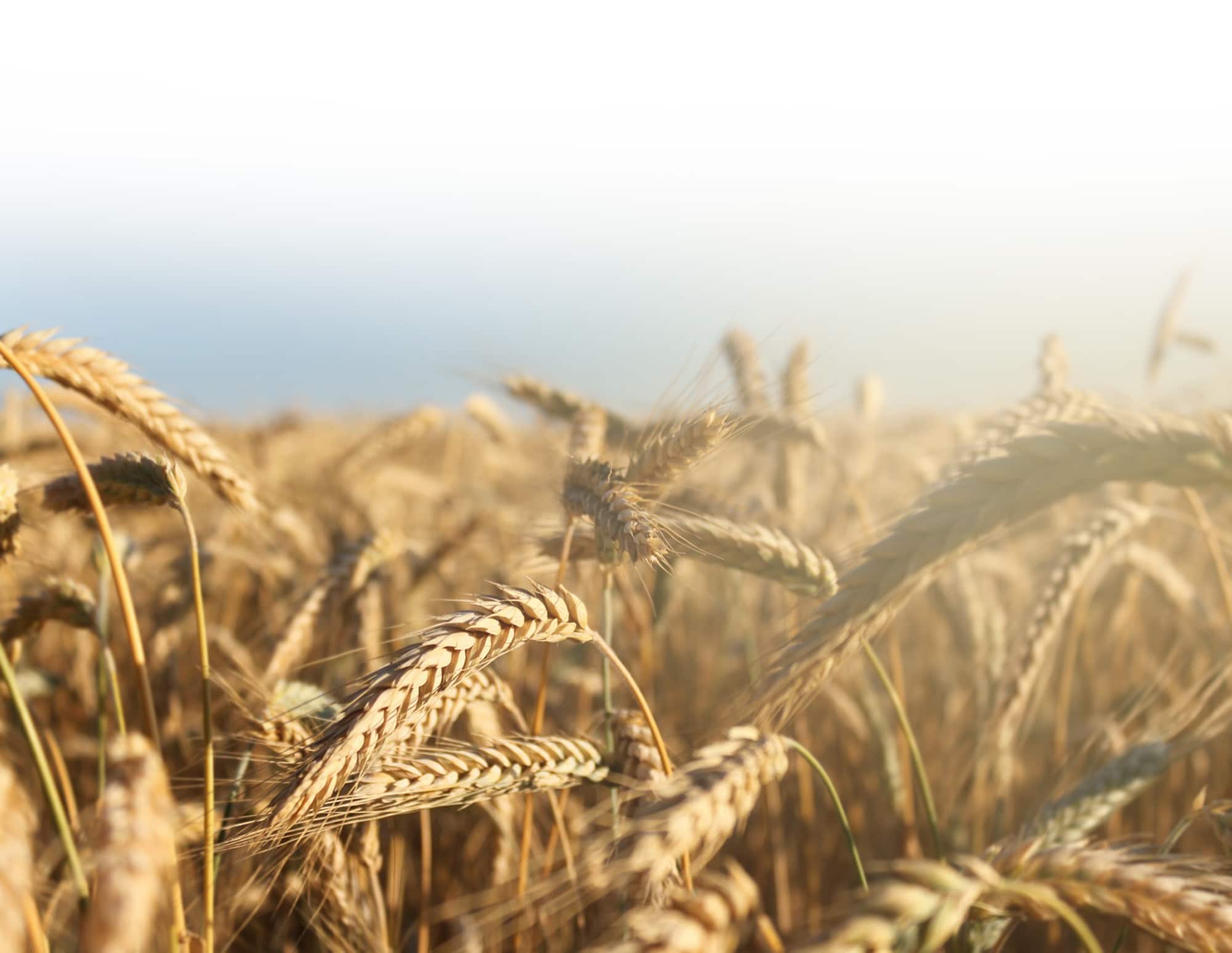 Robust
Craftsmanship
Strong
Robust
Craftsmanship
Strong
Robust
Craftsmanship
Strong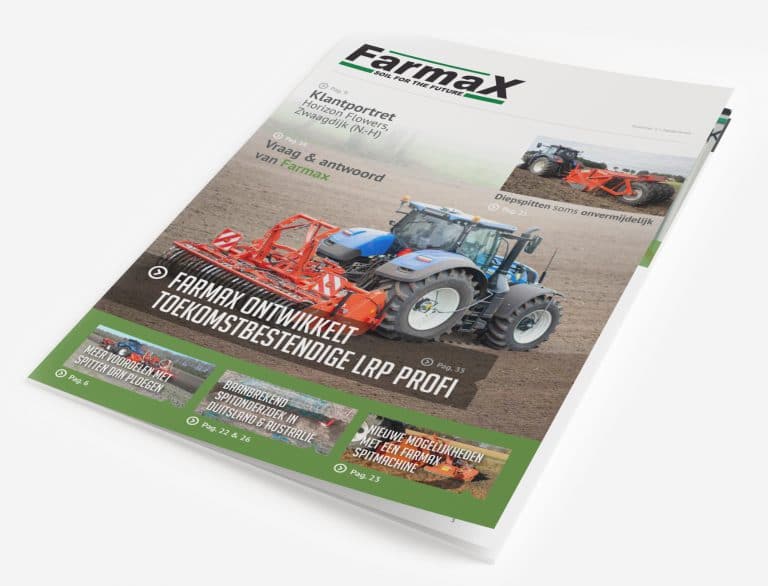 Download the
free magazine

of Farmax spaders and seeders

In this magazine, we will explain the spading method of soil preparation and state its advantages in comparison with ploughing. There will also be a brief explanation of all types of spaders and several customers share their experience with our spaders.